Who are the Best PPI Claims Companies?
How do you know which PPI company to trust with your claim?
Those who have been mis-sold Payment Protection Insurance (PPI) will be in search of an effective claims company to handle their case against the bank or lender. There are a number of PPI claims companies, but not all of them are reputable. Consumers need to be cautious of PPI scams. They need to know what to look for in a PPI company. They also need a roundup of the best PPI companies today.
Below, we have listed the best and most well-known companies in the UK. These companies will deal with your claim quickly, efficiently, and in a stress-free manner. They are also utilising modern PPI Claims Management software to deal with their significant workload.
| Company | Fee | +VAT? | Total Fee | Example Fee From £1,700 Payout | Example Kept Compensation From £1,700 Payout | No Win No Fee |
| --- | --- | --- | --- | --- | --- | --- |
| | | | | | | |
| Gladstone Brookes | 20% | Yes | 24% | £408 | £1,292 | Yes |
| The Claims Guys | 20% | Yes | 24% | £408 | £1,292 | Yes |
| We Fight Any Claim | N/A Tax & Plevin only | Yes | 24% | £408 | £1,292 | Yes |
| Civil Claim Services | 20% | Yes | 24% | £408 | £1,292 | Yes |
| The PPI Team | 20% | Yes | 24% | £408 | £1,292 | Yes |
| Have I Got PPI.com | 20% | Yes | 24% | £408 | £1,292 | Yes |
| Have I Got PPI.org | 20% | Yes | 24% | £408 | £1,292 | Yes |
| The Fair Trade Practice | 20% | Yes | 24% | £408 | £1,292 | Yes |
| ABC Claims Management | 20% | Yes | 24% | £408 | £1,292 | Yes |
| Consumer Claim Line | 20% | Yes | 24% | £408 | £1,292 | Yes |
| The Hardwick Group | 20% | Yes | 24% | £408 | £1,292 | Yes |
| EMCAS Claims | 20% | Yes | 24% | £408 | £1,292 | Yes |
| PPI Claimback | 20% | Yes | 24% | £408 | £1,292 | Yes |
| PPI Claims and Advice | 20% | Yes | 24% | £408 | £1,292 | Yes |
| PPI Claims Service | 20% | Yes | 24% | £408 | £1,292 | Yes |
| Fast Track Reclaim | 20% | Yes | 24% | £408 | £1,292 | Yes |
| 3DM Legal | 20% | Yes | 24% | £408 | £1,292 | Yes |
| PPI Register | 20% | Yes | 24% | £408 | £1,292 | Yes |
| PPI Friday | 20% | Yes | 24% | £408 | £1,292 | Yes |
| Claims 4 Refunds | 20% | Yes | 24% | £408 | £1,292 | Yes |
In July 2018, all PPI claims companies were forced to cap their fees. This now means companies cannot charge more than 20%+VAT (24% total) on successful PPI claims. You will notice from this list that many PPI companies are charging this maximum fee.
As well as reading our list of best PPI claims companies, we advise you to check PPI claims company reviews to see the experiences of previous customers. Reviews can offer an insight into the level of customer service a company provides and the speed with which it handles claims.
What to look out for in a PPI claims company
As of April 2019, all valid PPI claims companies are registered with the Financial Conduct Authority. This means claims companies adhere to new guidelines and regulations that work in the best interest of the consumer.
Deciding which PPI company go to for is an important choice. Spend some time researching your options before making a decision. There are many forums dedicated to this subject area. A simple online search will reveal client reviews and insights into their reputation. Good companies don't charge an upfront fee. They work on a No Win, No Fee basis (some may charge a cancellation fee after the initial 14-day cooling off period, please check the terms and conditions); if you don't get a financial benefit by making a PPI claim, neither do they. Ask all PPI companies about their substantial payouts. This is a great indicator of success.
Canary Claims – 15%+VAT
Canary Claims, established in 2005, has a proven track record with PPI claims management. Unlike other PPI claims companies listed, it offers a fee below that of the maximum amount. Many other companies had to change their fees when the new regulations came into force, but Canary Claims has not changed its fees over the last 13 years.
As it offers one of the lowest service fees, this means if your claim is successful, you will receive more of your money. Over the years, they have helped thousands of people reclaim millions of pounds. The Canary Claims website has a section for customer testimonials, showcasing notable customer wins, as well as excellent Google reviews. The company prides itself on providing glowing customer service. If you have any questions or concerns, feel free to contact them and their staff will be happy to talk you through the process.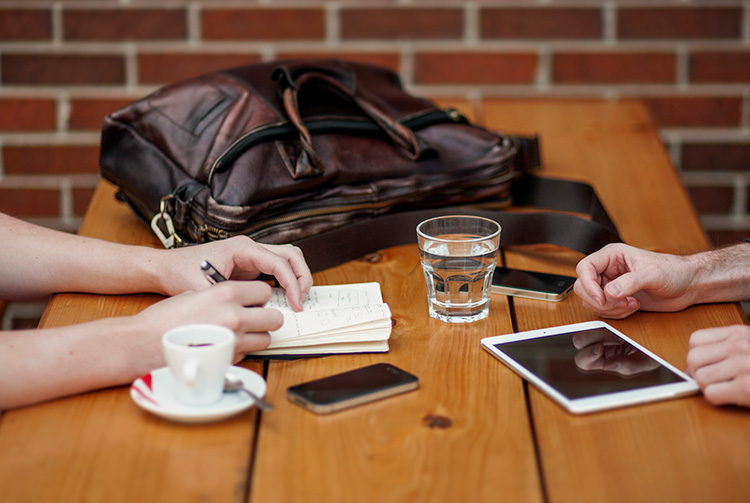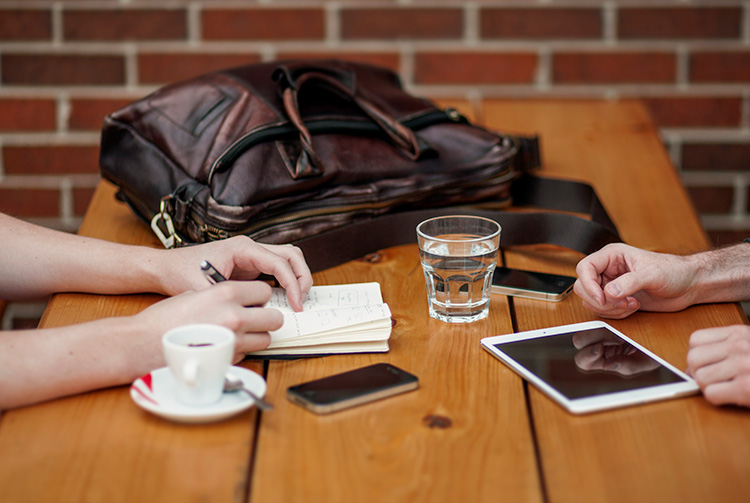 Gladstone Brookes — 20%+VAT
Gladstone Brookes' memorable TV adverts have made it a popular choice with customers.  Based in Cheshire, the claims company has been operating since 2007.
With a decade of experience, it has helped claim over £1 billion for its customers. Its phone lines are open every day, except Sunday, making this company easy to contact regarding a claim. Like many other PPI claims companies, Gladstone Brookes operates a no win, no fee policy and charges the maximum fee of 20%+ VAT.
The Claims Guys — 20%+VAT
The Claims Guys is a Cheshire firm, operating from Altrincham, and is among the most reputable claims management firms in the UK. In total, it has around 500 advisors helping customers to get their PPI money back. The Claims Guys have won more than £440 million for its customers since 2009, the largest of which was for £51,000. They handle around 25,000 claims a week and do not have upfront fees, instead, operating on a no win, no fee basis.
We Fight Any Claim — 20%+VAT
We Fight Any Claim is memorable for many customers, as its advertising campaign features John Cleese. Based in South Wales, the company has helped 170,000 consumers claim back over £400 million. It offers a free PPI check to uncover PPI on any previous accounts. If PPI is discovered, consumers can choose to use its services or make a claim on their own. We Fight Any Claim was one of many PPI companies that had to cut its fees after the imposed fee cap, as it previously charged in excess of 35% on successful claims.
Civil Claim Services — N/A Tax & Plevin only
Civil Claim Services is a specialist claims firm in Cheshire that places an emphasis on the personal touch and enjoys sterling reviews on social media. Now specializing in PPI tax reclaims https://www.civilclaimservices.co.uk/ppi-tax-refund/ and appealing declined PPI cases but no longer taking on new PPI claims.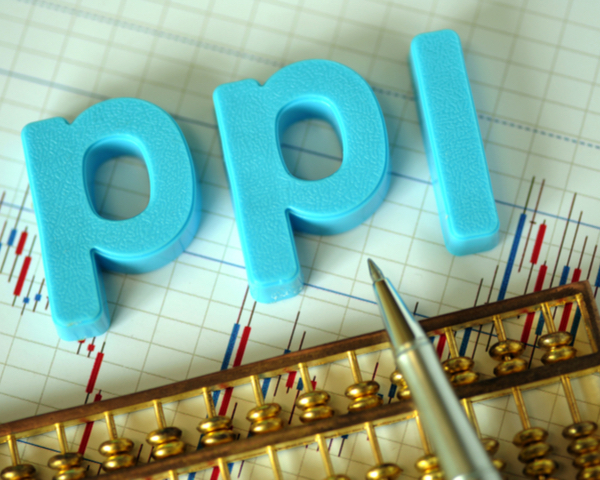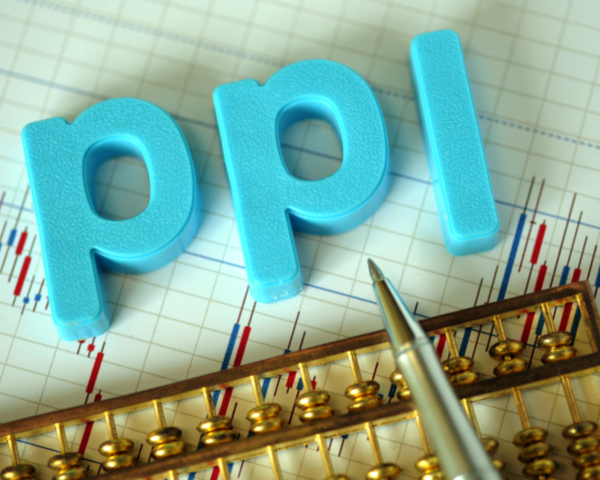 The PPI Team – 20%+VAT
The PPI Team is another specialist in handling mis-sold PPI. The company has more than 15 years of experience in the finance and claims sector, and with no upfront fees, they aim to make the entire claiming process easy for their customers. It starts with a call to discuss a claim and then if a customer can go ahead, they just fill out a simple form. The PPI Team then do the rest to try and get their customers their money back. This claims management company provides customers with access to the live progress of their claim, via an in-house web portal, so they know exactly where they stand at all times.
Have I Got PPI.com — 20%+VAT
Have I Got PPI.com is a well-established PPI claims company. It operates on a 'refer a friend' scheme, which works by offering a £50 payout to individuals who refer a friend who goes on to make a successful claim. The claims company has, so far, recovered £150 million in compensation for its customers. The company name is memorable for many consumers due to its TV and radio adverts across the UK. Have I Got PPI is part of the larger Stanton Fisher claims specialist group. The group also deals with flight delay claims and mis-sold packaged bank accounts.
Have I Got PPI.org — 20%+VAT
Have I Got PPI.org shares its name with Stanton Fisher's company. However, these companies are entirely different (note the .com and .org). HIGPP.org is operated by Oracle Legal LTD. It offers a free, no-obligation phone call with one of its trained advisors about making a PPI claim and keeps an up-to-date blog on its website with all the latest PPI news.
The Fair Trade Practice — 20%+VAT
The Fair Trade Practice is based in the South Coast of Hampshire. It prides itself on being an ethical company that refrains from cold calling and bombarding customers with updates. The average claim amount for its customers is £3,400. The user-friendly website is easy to navigate and can answer all your questions before you begin a claim with the company.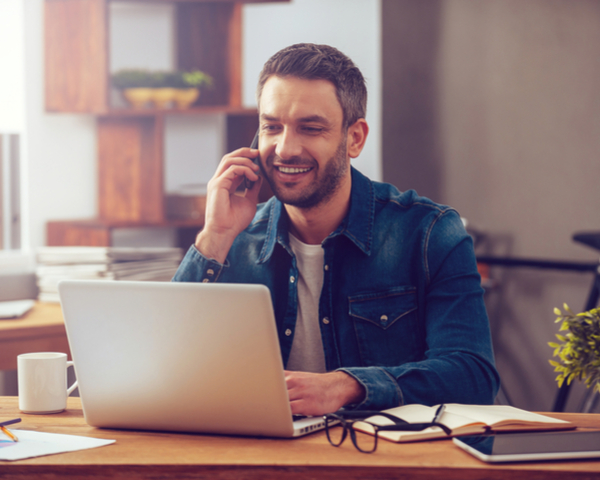 ABC Claims Management – 20%+VAT
ABC Claims Management is a well-established Midlands claims management company. ABC has helped thousands of clients claim back over £40 million. ABC is an are expert in its field and does its absolute best to facilitate the PPI claim process. It aims to keep things as seamless and quick as possible for clients. The company offers a no-obligation telephone consultation. At this time, a fully trained claims executive will establish whether PPI has been mis-sold. They will also detail the process of reclaiming the insurance.
Consumer Claim Line — 20%+VAT
Consumer Claim Line is based in Manchester and is dedicated to keeping customers up to date with the progress of their PPI claim. Through emails, text messages or phone calls, whichever method you prefer, CCL will keep you in the loop so you know how far along in the process your PPI claim is. As of August 2017, its average PPI claim was over £2000. While its focus is on PPI claims, Consumer Claim Line also offers personal injury and payday loan claims as well.
Hardwick PPI — 20%+VAT
Hardwick PPI, also known as Hardwick Financial Solutions, offers a professional service to those wanting to make PPI claims. You can start your claim by filling in an online form or calling one of its advisors. Its website reveals recent refunds awarded to its customers, noting some customers received over £30,000 from successful claims.
EMCAS Claims — 20%+VAT
EMCAS Claims handle more than just PPI claims. The company started in Torquay, but has since moved to Paignton. Operating since 2003, it first began handling claims for endowment mortgages. As the PPI scandal developed, the company began working on PPI claims and has since been helping customers to reclaim their money from multiple banks and lenders.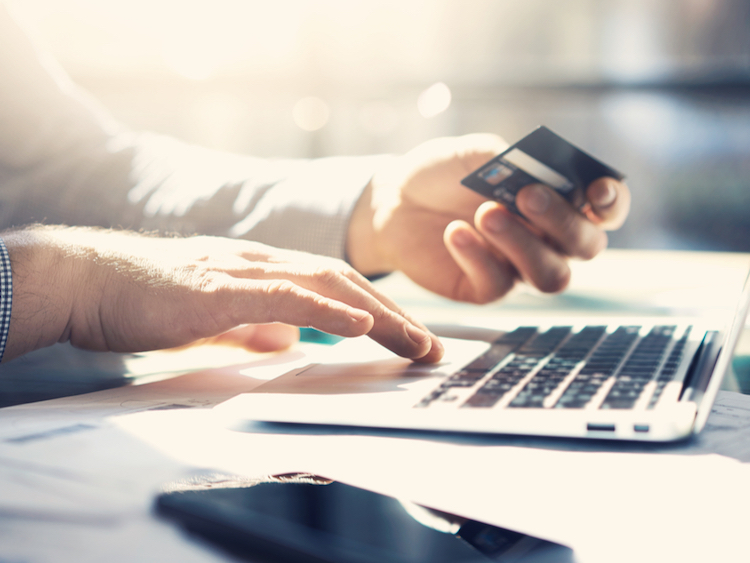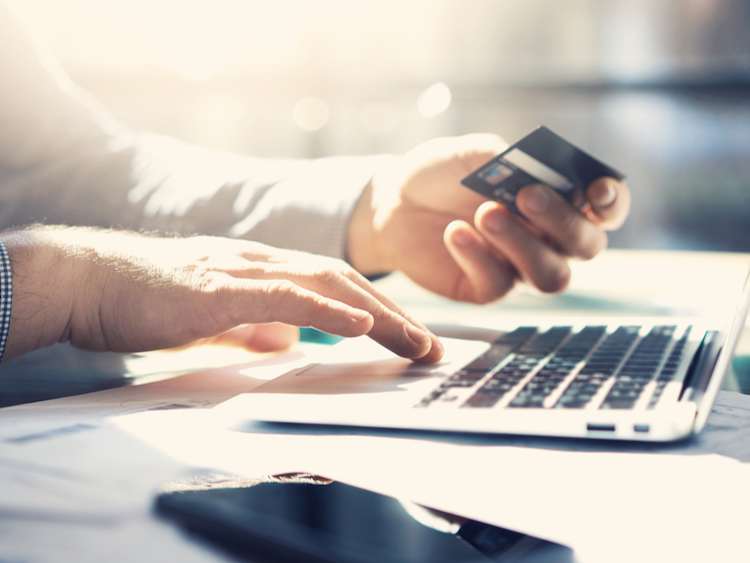 PPI Claimback — 20%+VAT
PPI Claimback, operating since 2007, is part of Investor Compensation. Based in Yorkshire, PPI Claimback's biggest claim settlement to date is nearly £90,000. The company prides itself on being professional, passionate and having integrity. So far, it has claimed back £400 million for its customers, with much more predicted to be secured for customers before the impending deadline.
PPI Claims and Advice — 20%+VAT
PPI Claims and Advice is another company that revised its fee when the fee cap was introduced in July. The company offers a free, no-obligation chat, during which customers can speak with an advisor about when they may have been mis-sold PPI. PPI Claims and Advice will then conduct an investigation to find any evidence of mis-sold PPI and can make a claim on your behalf.
>
PPI Claims Service — 20%+VAT
PPI Claims Service is part of ClaimLion Law. It has claimed over £30 million for consumers and is urging customers to start their claims as soon as possible, due to the impending deadline. Customers can start a claim with the company both online and via phone.
Fast Track Reclaim — 20%+VAT
Fast Track Reclaim has claimed over £200 million for its customers. Branching out from PPI, the company also handles cases regarding payday loans and packaged bank accounts. Fast Track Reclaim wants those who've had their claims rejected to claim again, based on the Plevin ruling — which means a second claim could be successful.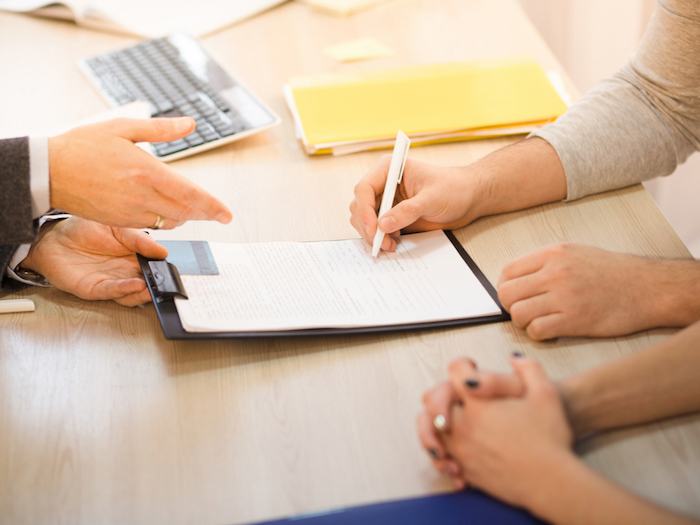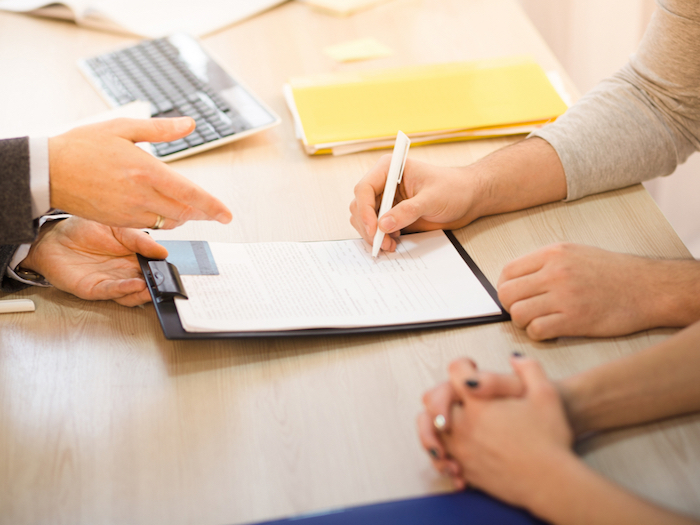 3DM Legal — 20%+VAT
3DM Legal set up a website specifically for PPI claims, titled PPI.co.uk. Launched in 2016, this is a new business, established specifically to help those seeking a refund for mis-sold PPI. Like other claims companies, they offer a no win, no fee policy and charge the maximum 20% fee.
PPI-Register — 20%+VAT
PPI-Register is a member of the Professional Financial Claims Association. Since 2010, the claims company has recovered over £52 million on behalf of its customers. As well as PPI claims, the company also handles packaged bank account claims. PPI-Register offers a professional service from start to finish and has been trusted by many customers over the years.
PPI Friday — 20%+VAT
PPI Friday is run by Martin Knipe, who previously worked at a high street bank. To date, it's largest successful claim for a customer is £80,000, while the average claim amount is £2,700. The small claims company is based in Cornwall and has been handling bank complaints since 1999.
Claims 4 Refunds — 20%+VAT
Claims 4 Refunds has worked with over 100,000 customers and is encouraging everyone to make a claim before the PPI deadline. Since 2008, Claims 4 Refunds has operated on a no, win, no fee policy and has never cold called customers. Integrity and honesty is at the heart of its operation as it seeks to make claims on behalf of customers.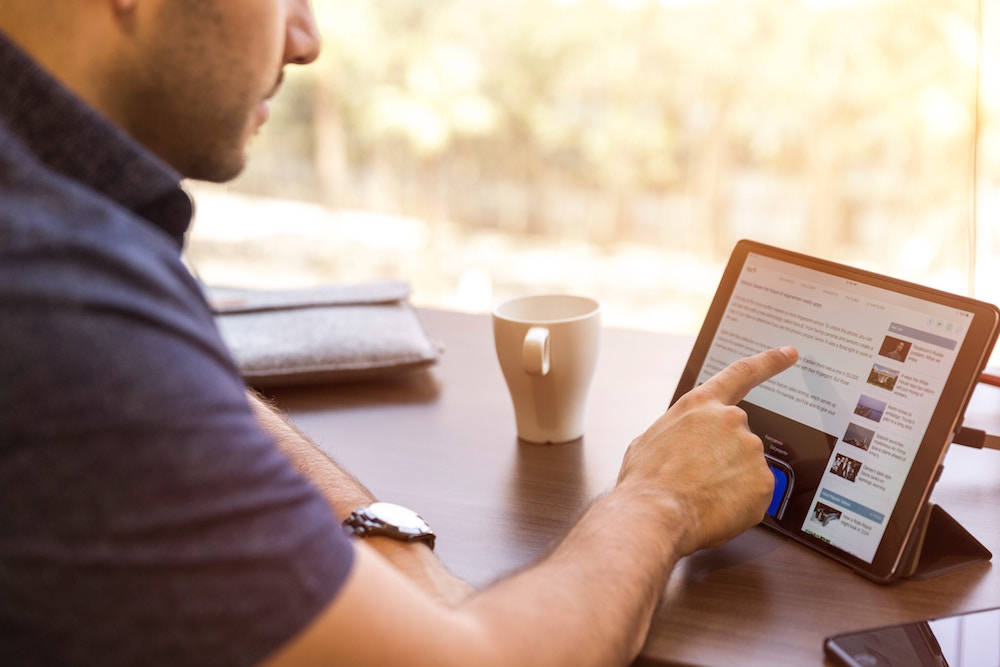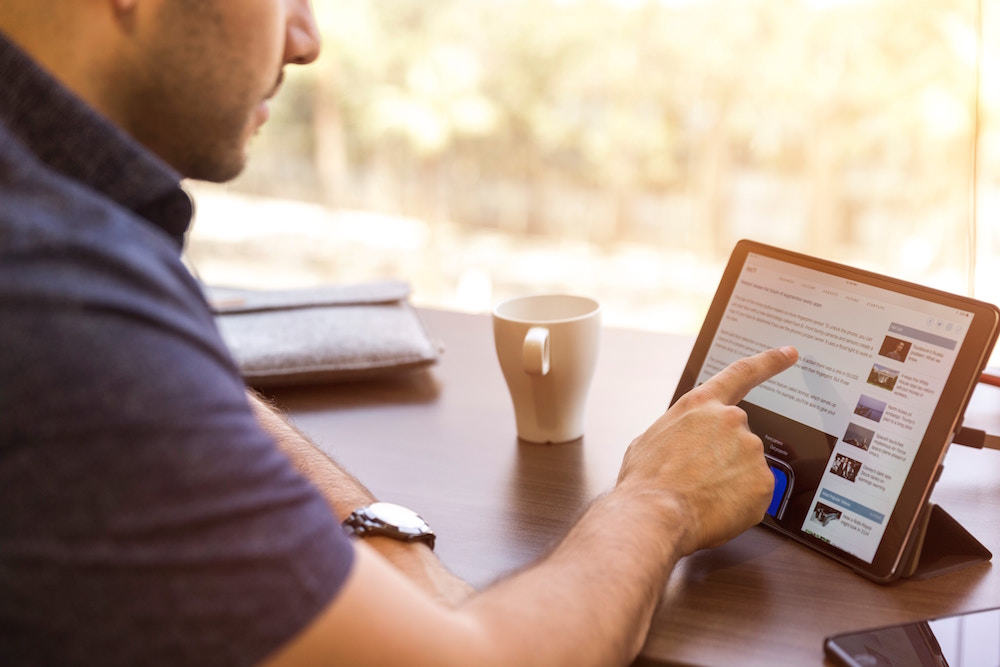 When is the PPI Deadline?
You may be aware that there is now a deadline for making PPI claims. The deadline is 29th August 2019. While this is still over a year away, starting as soon as possible is advised as the banks are busier than ever.  Lloyds reported an increase of 9,000 to 11,000 claims a week. A PPI claim can take up to six months to be resolved, so the sooner you start, the sooner you will be able to receive your money.
In January this year, the Financial Conduct Authority announced that since 2011, over £30 billion has been repaid to customers for mis-sold PPI. Even if you were previously unsuccessful with a PPI claim, it is possible to claim again. This is due to the Plevin ruling. If over 50% of your PPI sale was a commission, this is a form of misselling. Making another claim could result in success.
Contacting the Financial Ombudsman if your claim is unsuccessful
If your claim is rejected by the bank, it's not the end of your case. If you wish, you can send your claim to the Financial Ombudsman. It will independently review your case and decide if the bank was wrong. If it upholds your claim, the bank will pay out. A huge number of PPI claims are being referred to the Ombudsman, meaning a case can take up to two years to be resolved. However, if you believe that you have a strong case, referring the case is something to consider.
PPI Claims software — what all good PPI claims companies have in common
Successful PPI claims companies develop great reputations. As a result, they have a high case load. In order to cope with this workload, claims companies utilise PPI claims management software. This specialised software streamlines business processes, ensuring companies can manage their claims workload. PPI claims software prompts clients to return completed forms. The best software packages, such as LogiClaim, are fully automated, send out chasers, and track claims status. It also chases banks for letters of acknowledgement. With an experienced team of developers at the helm, Logican is the best company around when it comes to providing intuitive, user-friendly, effective PPI claims software.
To find out more about Logican's PPI Claims Software, click here for a free demo. If you have any questions or queries, our dedicated team are happy to help in any way.