Who are the Best PPI Claims Companies?
How do you know which PPI company to trust with your claim?
Those who have been mis-sold Payment Protection Insurance (PPI) will be in search of an effective claims company to handle their case against the bank or lender. There are a number of PPI claims companies, but not all of them are reputable. Consumers need to be cautious of PPI scams. They need to know what to look for in a PPI company. They also need a roundup of the best PPI companies today.
Below, we have listed the best and most well-known companies in the UK. These companies will deal with your claim quickly, efficiently, and in a stress-free manner. They are also utilising modern PPI Claims Management software to deal with their significant workload.
As well as reading our list of best PPI claims companies, we advise you to check PPI claims company reviews to see the experiences of previous customers. Reviews can offer an insight into the level of customer service a company provides and the speed with which it handles claims.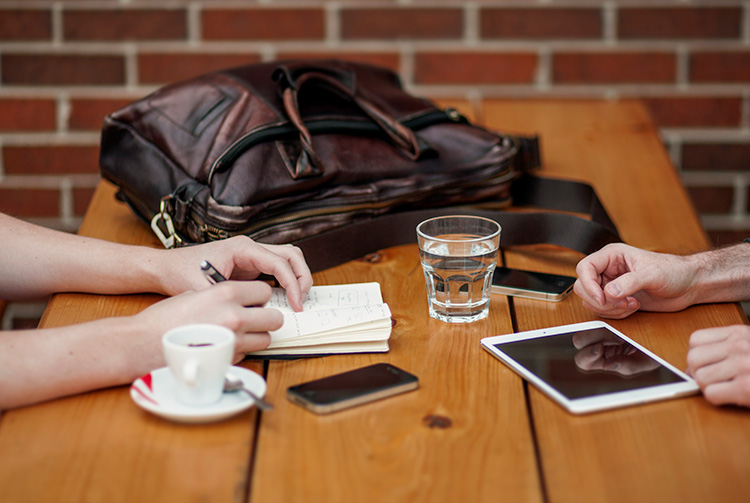 What to look out for in a PPI claims company
Valid PPI claims companies have a Claims Regulation Number issued by the Ministry of Justice. This number should be listed on their website, along with their company registration number. All claims companies are regulated by the Claims Management Regulator. This department "…protects and promotes the interests of consumers and the public." You can contact the Ministry of Justice to inquire about the company's reputation.
Deciding which PPI company go to for is an important choice. Spend some time researching your options before making a decision. There are many forums dedicated to this subject area. A simple online search will reveal client reviews and insights into their reputation. Good companies don't charge an upfront fee. They work on a No Win, No Fee basis; if you don't get money, neither do they. Ask all PPI companies about their substantial payouts. This is a great indicator of success.
Canary Claims – 15% + VAT
Canary Claims, established in 2005, has a proven track record with PPI claims management. It offers one of the lowest service fees. This means if your claim is successful, you will receive more of your money. Over the years, they have helped thousands of people reclaim millions of pounds. The Canary Claims website has a section for customer testimonials, showcasing notable customer wins. The company prides itself on providing glowing customer service. If you have any questions or concerns, feel free to contact them and their staff will be happy to talk you through the process.
Civil Claim Services — 20%+VAT
Civil Claim Services is a specialist claims firm in Cheshire that places an emphasis on the personal touch and appoints an individual claims handler to every customer. The company does not charge anything for PPI wins under £100 and customers also benefit from in-house claims lawyers to deal with appeals. Civil Claim Services can carry out an extensive 22-year PPI history check and enjoys sterling reviews on social media.
The PPI Team – 29% + VAT
The PPI Team is another specialist in handling mis-sold PPI. The company has more than 15 years of experience in the finance and claims sector, and with no upfront fees, they aim to make the entire claiming process easy for their customers. It starts with a call to discuss a claim and then if a customer can go ahead, they just fill out a simple form. The PPI Team then do the rest to try and get their customers their money back. This claims management company provides customers with access to the live progress of their claim, via an in-house web portal, so they know exactly where they stand at all times.
ABC Claims Management – 29.5% + VAT
ABC Claims Management is a well-established Midlands claims management company. ABC has helped thousands of clients claim back over £40 million. ABC is an are expert in its field and does its absolute best to facilitate the PPI claim process. It aims to keep things as seamless and quick as possible for clients. The company offers a no-obligation telephone consultation. At this time, a fully trained claims executive will establish whether PPI has been mis-sold. They will also detail the process of reclaiming the insurance.
Consumer Claim Line — 30%+VAT
Consumer Claim Line is based in Manchester and is dedicated to keeping customers up to date with the progress of their PPI claim. Through emails, text messages or phone calls, whichever method you prefer, CCL will keep you in the loop so you know how far along in the process your PPI claim is. As of August 2017, its average PPI claim was over £2000. While its focus is on PPI claims, Consumer Claim Line also offers personal injury and payday loan claims as well.
The Claims Guys – 30% + VAT
The Claims Guys is a Cheshire firm, operating from Altrincham, and is among the most reputable PPI claims management firms in the UK. In total, it has around 500 advisors helping customers to get their PPI money back. The Claims Guys have won more than £440 million for its customers since 2009, the largest of which was for £51,000. They handle around 25,000 claims a week and do not have upfront fees, instead operating on a no win, no fee basis.
When is the PPI Deadline?
You may be aware that there is now a deadline for making PPI claims. The deadline is 29th August 2019. While this is still over a year away, starting as soon as possible is advised as the banks are busier than ever.  Lloyds reported an increase of 9,000 to 11,000 claims a week. A PPI claim can take up to six months to be resolved, so the sooner you start, the sooner you will be able to receive your money.
In January this year, the Financial Conduct Authority announced that since 2011, over £30 billion has been repaid to customers for mis-sold PPI. Even if you were previously unsuccessful with a PPI claim, it is possible to claim again. This is due to the Plevin ruling. If over 50% of your PPI sale was a commission, this is a form of misselling. Making another claim could result in success.
Contacting the Financial Ombudsman if your claim is unsuccessful
If your claim is rejected by the bank, it's not the end of your case. If you wish, you can send your claim to the Financial Ombudsman. It will independently review your case and decide if the bank was wrong. If it upholds your claim, the bank will pay out. A huge number of PPI claims are being referred to the Ombudsman, meaning a case can take up to two years to be resolved. However, if you believe that you have a strong case, referring the case is something to consider.
PPI Claims software — what all good PPI claims companies have in common
Successful PPI claims companies develop great reputations. As a result, they have a high case load. In order to cope with this workload, claims companies utilise PPI claims management software. This specialised software streamlines business processes, ensuring companies can manage their claims workload. PPI claims software prompts clients to return completed forms. The best software packages, such as LogiClaim, are fully automated, send out chasers, and track claims status. It also chases banks for letters of acknowledgement. With an experienced team of developers at the helm, Logican is the best company around when it comes to providing intuitive, user-friendly, effective PPI claims software.
To find out more about Logican's PPI Claims Software, click here for a free demo. If you have any questions or queries, our dedicated team are happy to help in any way.